About Us
The Organization of Chemical Engineering Graduate Students (OChEGS) at the University of Houston is a place where graduate students can come together to network, share ideas, discuss their research, and most of all, find a bit of fun to add to their graduate student life cycle. We strive to ensure a healthy social life to complement a research driven lifestyle. By offering luncheons with faculty, picnics, movie nights, and many more activities, we hope to give graduate students a chance to relax and have fun.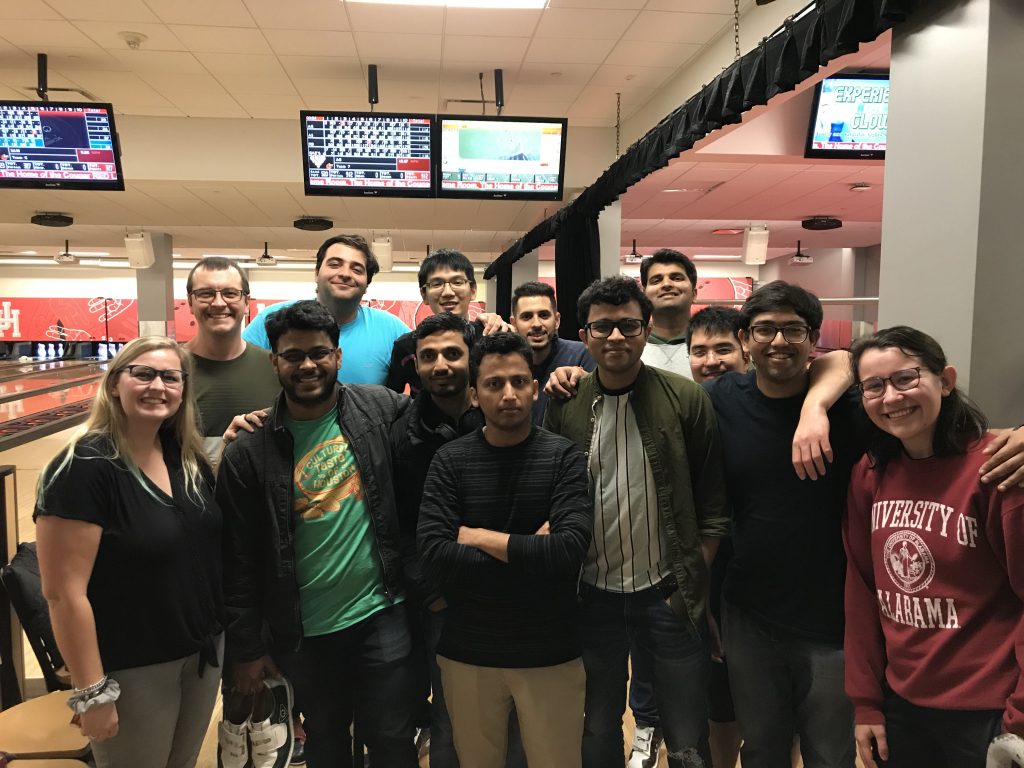 OChEGS also organizes an annual research symposium that allows students to show off their hard work, practice technical talks, and network with professionals. The symposium is currently in its 37th year and is open to recruiters from industry and academia looking to receive a taste of what the Chemical and Biomolecular Engineering Department has to offer.
So please take a moment to look through our website. Check out upcoming events and recent developments. Explore past events. Find out how you can contribute. If you are in industry or academics and want to attend the annual research symposium or one of our other events or if you simply want to know how to get involved, feel free to contact us.